Dundee Courier 07 September 1911

How Liverpool constable met his death

The inquest was held at Liverpool yesterday on PC. BALLANCE, the young man injured in the recent riots, who died in hospital on Sunday.

Thomas KELLY, serving a sentence of 5 months, for assaulting the deceased was present under the charge of wardens.

Evidence was given that the deceased was violently kicked in the stomach by KELLY. Three doctors deposed that death was due to pneumonia, though the intestines were telescoped, the injury was not the cause of death.

The jury returned a verdict of death from natural causes and the charge of causing grievous bodily harm against KELLY was withdrawn

---------

Liverpool Echo 3rd, March 1914

Death of Point PC

Passed away in hospital after suffering from fits

PC. POWELL who resided in Everton died today in Mill Rd, Hospital where he had been taken after suffering fits in his lodgings.

The deceased was one of the tallest constables in the city police force, which he only joined in July 1912, being 6 foot 4 and a half inches bare footed.

Sergeant O'CONNOR who is stationed on the Princes Stage has the reputation of being the tallest man in the constabulary.

POWELL who was a native of Wexford, had an honourable career. He was in the Grenadier Guards before he joined the Liverpool Constabulary. He was stationed for some months at the junction of Church St, Lord St, Paradise St and Whitechapel, the busiest traffic centre in the city.

It is possible that POWELL might have injured himself by an act of bravery in which he appeared in October 30th last, when he gallantly stopped a runaway horse, for which he received a medal.

---------

Liverpool Daily Post 13 October 1914

Ex Liverpool constable falls in action

From a Captain of the Coldsteam Guards the following letter has been received by the father of ex Liverpool Police Constable HODGSON who was killed at Chasonne France :-

"I wish to tell you how very much I sympathise with you in the loss of your son No 8543 Private S. K. HODGSON. I command his company, and I should like you to know that we all considered him one of the best men in the company, and an excellent soldier, always ready to do his duty thoroughly and cheerfully. He only rejoined from hospital on September 24th, and was instantly killed by a shrapnel shell on 25th September, just behind our trench here [Chasonne] The same shell wounded Sergeant Major QUIRK and one other man. You will like to know that I read the burial service, and now he lies in the cemetery here with many other Coldsteams. Once again, please allow me to offer you and his relatives, my sincere condolences

H. M. PRYCE JONES, captain No 3 Company, Coldstream Guards"

Hodgston was a reservist, and had previously been with the Coldstream Guards for three years. He joined the Liverpool Police Force in January 1913, and was No 185 in the B. Division. He was a well known member of the Liverpool Police Athletic Society. As a football player he exhibited marked ability, and was also distinguished as a cricketer. He was a great favourite with his comrades in the police force and by many sportsmen outside their circle. In a letter wrote to his mother some time ago, he mentioned that on the battlefield he had seen and recognised Police Constable MCGOWAN another ex constable of Liverpool. He had just time to shout his name and wave his hand when the tide of battle rolled on.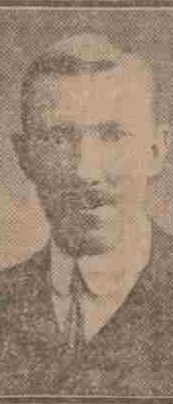 PC. SMITH
Liverpool Echo, 16 October 1914
Liverpool Ex-constable killed
Ex-Constable Benjamin Smith, of the Liverpool Police who was killed Moissy on September 15, was 28 years age. He was a reservist of the King's Liverpool Regiment and rejoined the colours at the outbreak hostilities and had been in the thick of the fighting. He joined the Liverpool Police in 1908 and was stationed at Tuebrook where he was greatly esteemed by his comrades and much sympathy is felt for Mrs SMITH who is an invalid.
Liverpool Daily Post 15 December 1914
Private Walter JOHNSON of the Liverpool Police Force was killed in action on Oct 26th, he was with the 1st Scots Guards as a reserve in which regiment he had served 7 years, two with the Camel Corps in Egypt. He joined the Liverpool Police Force in February this year and lodged at 41 Newlands St, Breck Rd. He was well known in the Sankey Bridge area of Warrington, his relatives reside at 176 Liverpool Rd, Warrington.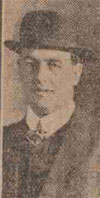 Ex-Police-constable 76B, GREEN
Liverpool Echo, 12 March 1915
Unfinished letter
20th Liverpool Constable to fall at the front
The friends of Ex-Police-constable 76B, GREEN, who was a bombardier in the 41st Bat, R.F.A, has received intimation of his death following operations. He was severely wounded in both knees and an arm on February 19th, and was removed to the Military Hospital Boulogne. He died on March 9th. During his 2 years service in the Liverpool City police he had made himself highly respected by comrades and officers and he was a special favourite amongst the athletic members, being a most scientific boxer. He is the twentieth Liverpool policeman to up his life for his King and country. In his last moments he was engaged in writing to his sweetheart, his nurse having sent on to her his unfinished letter.
Liverpool Echo, 25 March 1915
John Grooms, Shakespeare-street, Southport, received a message from the War Office yesterday, which stated that his son, Private Edward Alexander Grooms, of the Ist Battalion the Grenadier Guards, was killed in action at Givenchy on March 12th. Private Grooms joined the army soon after the outbreak of war, before which he was a constable with the Liverpool Police. He was on leave shortly after Christmas and went out to the front with one of the recent drafts sent out by Colonel Dalrymple WHITE, M.P, for the Southport division, who commands the reserve battalion of the Grenadier Guards.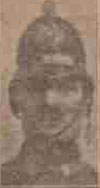 Police-constable Hughes, late 229B
Liverpool Echo, 21 June 1915
Information has been received of the death of Police-constable Hughes, late 229B. of the Liverpool force, who was killed by shrapnel at Ypres on the 12th inst. The letter conveying the information said that Hughes, in his happy style had just remarked to a comrade Its no use ducking Mac when a shell burst close behind him killing him instantly. He was a signaller in the 2nd South Lancs Regt. He was a great favourite with his comrades and very well respected by the trades people of West Derby where he did most of his duty. He was a keen footballer and 4th of the B Division football team who have been killed. As showing his keenness to serve it may be mentioned that he and another time expired man offered their services which were refused. They tried a second time and were refused, they persisted and at a third time were accepted. HUGHES served through the South African War, he leaves a widow and two young children.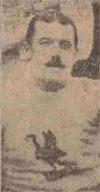 Former Liverpool Constable. Private R. Jones
Liverpool Echo, 9 July 1915
Former Liverpool Constable. Private R. Jones, Ist Welsh Fusiliers, who was formerly a member of the Liverpool police force, and resided 91, Vauxhall-road. Liverpool, was killed in action May 16. He enlisted at the end of August and went to the front in November. He was a Liverpool Constable for 11 years 1900-1911, leaving to take up a position as a labourer for the Dominion Line. He was a member of the L.P.A.S, and was in the tug-of-war team in 1906. He leaves a widow and three children.
NOT DEAD
Corporal Frank DODD of the Scots Guards formerly a Liverpool constable, has unexpectedly returned from Germany in a batch of English exchange prisoners. Mrs. Dodd received official message from the War Office stating that the husband died on October 26, 1914 but he was then prisoner in Germany. Mrs DODD received messages of sympathy from the King and Queen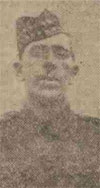 Private William A. Simpson
Liverpool Echo, 13th July 1915
TUEBROOK CONSTABLE.
Official news has been received of the death of Private William A. Simpson, who was killed during the charge of the Liverpool Scottish at Hooge, on June 16. He was a member of the Liverpool Police Force, and had five years service. He was stationed at Tuebrook where he was much esteemed by his comrades and the public. At the outbreak of war last August he joined the Scottish to which he belonged before joining the force, and went to the front early in November, where he had seen some hard fighting. He also has an elder brother, a sergeant-major of the R.F, Artillery, who is at the front and a younger brother with the "Comrades" at Grantham. His widowed mother lives at 7 Sutton St, Tuebrook, Liverpool.
Liverpool Echo, 22nd July 1915
CONSTABLE'S DEATH.
LIVERPOOL OFFICER TAKEN ILL WHILE ON DUTY.
The sudden death of Police-constable John Christian 143 D, was announced to his comrades on parade to-day. The officer was on duty at the Court Passage, St. George's Hall, yesterday, and, shortly before the close of the sitting was taken ill, apparently through heart weakness. He was conveyed by ambulance to the Royal Infirmary, and put to bed, where he recovered consciousness, but could not speak. He expired during the night.
He had 35 years of service, and postponed his retirement owing to the war. Respected both by the force and the public with whom he came into contact especially at St. George's Hall, the news of the demise of Constable Christian will be received with general regret.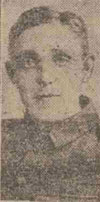 Private William Barnard
Liverpool Echo, 8 October 1915
Liverpool Constables son
Private William Barnard, son of Police-constable Barnard, residing Prescot-street, Liverpool, has died of wounds received in France. was twenty years, of age, and was acting as a despatch rider with the Liverpool Irish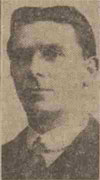 Police-constable 163 H. Douglas Blackburn
Liverpool Echo, 13th December 1915
Liverpool Constable
Police-constable 163 H. Douglas Blackburn, is reported to have been killed in action on October 17, 1915. He was native of Cumberland, and joined Liverpool Police Force some eight nine years ago. Some time after the war broke out joined the Grenadier Guards and went to the front. Having just finished duty in the trenches on the date named, he came up on the parapet when he was struck by a piece of shrapnel shell and killed. At the time of enlistment he was engaged in the reformatory and street trading department of the Central Police Office having previously been attached to the A. Division. He was of fine athletic build. He was un-married. He is the 36th, Liverpool policeman known to have been killed, but it is believed the number is much higher.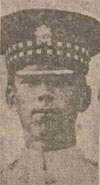 Private Robert R. FISHER
Liverpool Echo, 20 December 1915
Private Robert R. FISHER of the Scots Guards who has been missing for 12 months has now been declared has having been killed during an engagement with the Prussian Guards at Ypres. FISHER who was with D. Division of the Liverpool Police [101D] he eldest son Mr. James Fisher, of the mounted police, who has another the Liverpool "Pals" now in France.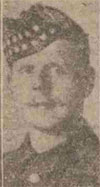 Lance-corporal William Roxborough
Liverpool Echo, 24th December 1915
Lance-corporal William Roxborough, 8th Battalion Gordon Highlanders, previously reported missing, has now been officially reported " killed action " in France, on September 25th, he joined the battalion in Nov., 1914, prior to which was a member of D. Division, Liverpool Police Force, he was 25 yrs of age.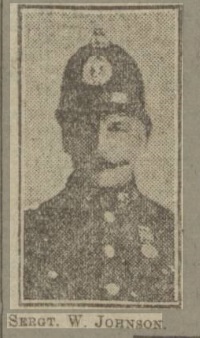 Sergeant William Johnson
Liverpool Echo, 7/02/1916
FIVE SON'S WITH THE COLOURS
Sergeant William Johnson, a well-known member of the Liverpool police, has died suddenly at his residence, 171, Orwell-road, in his 59th year. He was well known at the south-end, and was highly esteemed for his urbanity and kindly disposition. He has four sons in the Army and one in the Navy, and leaves besides a wife and three daughters to mourn hiss loss.
Liverpool Echo June 6th 1916
Liverpool Police and the war
The Liverpool City Police lost two of its members in the recent naval battle, Police Constable 191 A. John Alfred Pooley, leading gunner on HMS Queen Mary, who had been awarded the French Croix de Guerre and Police Constable 174 H, William E. Johnson [fire brigade] petty officer on H.M destroyer Turbulent.
These being the total number of deaths recorded in the war up to 45. 650 members of the force have joined H.M Forces for active service and every eligible man has attested for service when he can be spared.
Amongst those serving seven hold commissions, ranging from colonel to second lieutenant and the majority of the remainder hold non-commissioned rank. Eight men are at present prisoners of war in Germany, two who were prisoners were returned to this country as being totally incapacitated, but, thanks to the skilful surgical treatment in our hospitals they have now returned to duty and have released two more men for the fighting line. The members of the Force who are forced to remain at home are doing their share by making a generous contribution each week to add to the pensions of the widows of their comrades and to send parcels of food and other comforts to the prisoners of war. In addition to the grants to the widows a 5s parcel is sent weekly to each prisoner.
The members of the Force are deeply indebted to the Civic Service League for forwarding these parcels for them. Incidentally a tribute to the Civic Service League has been received from Police Constable Walsh who is a prisoner in the Limburg Camp. In acknowledging his weekly parcel, he stated that thanks to the careful packaging, the parcels from the Bold St depot of the Civic Service League were received in better condition than any other parcels which arrived at the camp.
Liverpool Echo, 9 June 1916
JOHNSON, May 31st killed in action on board HMS Turbulent in the great naval battle, Petty Officer William Edward Johnson [late of Liverpool Fire Brigade] 3rd son of Wilhelmina and the late W. E. Johnson. [duty nobly done] 171 Orwell Rd
Additional information, Date of birth 15th Nov 1885, Eastry Dover, Liverpool Lancs, 1st June 1916
John Alfred Pooley, date of birth 4 May 1885, died 31st May 1916, Wife Florence nee Walsh 12, Downing Street, Liverpool, of 8, Spurgeon St., Everton, Liverpool

Lieutenant-Colonel William Alfred Smith
Liverpool Echo, 18th July 1916
LIVERPOOL ASSISTANT HEAD CONSTABLE.
Lieutenant-Colonel William Alfred Smith, Second Assistant Head Constable of Liverpool, died of wounds July 9th. He was son the late Mr. W. A. E. Smith, of Gattertop, and of Mrs Scudamore Smith, Walton, Cleveland, Somerset, and was 36 yrs of age. While in residence at Pembroke College he was captain in the Cambridge University Corps. He obtained a cadetship in the Royal Irish Constabulary and in 1910 was appointed second Assistant Chief Constable of Liverpool police in the place of Mr Francis Caldwell, who then became first assistant.
On the formation of one of the city battalions of the King's Liverpool Regiment he was appointed adjutant, and late 2nd in command in January of this year he was given command of one of the battalions of the Manchester Regiment.
Lieut-colonel Smith was in charge of the Criminal Investigation Department of the Liverpool police. He married in 1908, Alice, 2nd daughter of the late Major-General J. G. Graham, 1st Royal Dragoons, J.P and D.L, of Mossknow and Wyseby Dumfriesshire and granddaughter of the late Sir James Hay, 7th baronet. He leaves one daughter.
Lieut-colonel Smith an officer of the highest repute in the Liverpool Constabulary had won himself great popularity among the ranks, he had the interest of the police greatly at heart, displaying much sympathy with all the institutions associated with the force. He was remarkable for his commanding athletic figure, which never appeared to better advantage than when on duty on horseback at some public function.
Liverpool Echo, 19 July 1916
Second Lieutenant R. H. TOMLINSON is reported wounded, he is the youngest son of Superintendent TOMLINSON, E. Division [Westminster Rd, Bridewell] of the Liverpool police. Before going to the front he was in the Rates Department of the Corporation. He was badly wounded and is now at Rouen Hospital. His right arm has been amputated and his head and legs have been badly injured.
A Liverpool Constable
Corporal Charles Baldwin, of the Royal Engineers, has been killed in action France. Previous to the war was with the Liverpool Police Force. His mother resides 86, White Rock-street, West Derby. His officer writes: " He always did his duty, and his loss will be felt by all."
Liverpool Echo 1st August 1916
Private Joseph DOHERTY of the Grenadier Guards, son of Patrick DOHERTY of County Tyrone, was killed in action. At the outbreak of war Constable DOHERTY resigned his position with the Liverpool Police Force and became attached to the Grenadier Guards, Rev A. Lewellyn JONES, Chaplain, writing to his widow says, He was killed in the front line by shell fire. I am thankful to say he was spared pain and was killed instantly. You at home have a heavy burden to bear, and we out here honour and admire they way you bear your part with such courage and bravery. Mrs DOHERTY who has three children lives at 62 Woodville Terrace, Everton.

Police-sergeant SANT
Liverpool Echo, 7th August 1916
THROWN FROM HIS HORSE.
LIVERPOOL POLICE-SERGEANT DIES FROM INJURIES.
Numerous friends will hear with regret of the death of Police-sergeant SANT, who has died at the Liverpool Royal Infirmary as the result of an accident whilst riding through the streets on duty. A few days ago he proceeded through Ennismore Rd, Stanley, when his horse reared. Sergeant SANT an accomplished horse man, tried to bear it to the ground but the animal rose higher, and finally fell backwards with the rider beneath. When assistance arrived Sergeant SANT was conscious but severely injured, having sustained fractures of the hip thigh and pelvis, as well as a rupture.
Sergeant SANT was well-known in Liverpool having been 40 years in the constabulary. Before that he saw 7 years in the 12th Lancers. He was the officer chosen to accompany Captain KNOTT-BOWER, Head-constable of the city to London on the occasion of King Edward's coronation and he received the Coronation Medal. He leaves a widow and five children two of his sons are at the front.
Liverpool Echo,9th August 1916
Corporal John George TRIMBLE of the Border Regiment, has been killed. He was a member the Liverpool Police Force, and was well-known in the Fairfield district, enjoying the confidence of the resident and the warm regard his colleagues. His mother lives at Green Row, Watermillock
Liverpool Echo,15th August 1916
Bombardier Arthur Frederick Beedham, formerly a member of the Liverpool City Police (A Division], has died of wounds. He joined the County Palatine R.F, Artillery in July 1915 and went to France in November. He was the son of Mr and Mrs BEEDHAM, and resided with them at 216 Boaler St, Sheil Rd. He was a member of St Augustine's Church, Shaw St.
Liverpool Constable, Gunner W. N. Jellicoe, R.G.A
Liverpool Echo,16th August 1916
Liverpool Constable, Gunner W. N. Jellicoe, R.G.A., aged 22, has been killed. He joined the Liverpool City Police Force in October, 1914, and was in the "A" Division. On the outbreak of the war he enlisted, and went to France in May last. He resided with his uncle Sergt CLEGG of the City Police Band, at 39 Arundel St, Liverpool. In a letter to his relatives JELLICOE was described as being always to the fore when work had to be done and he performed his duties as a soldier in a manner that could not be too highly spoken of.
Liverpool Echo,18th August 1916
Liverpool undergraduate Lance-corporal Robert Curwen, of the King's Liverpool Regiment, died from wounds in France. He was a son of Sergeant Curwen. the Liverpool police, who resides in Lawrence-road and was educated at Sefton Park Council School gaining a scholarship to the Liverpool Institute in 1907. He attained the position of head boy in 1913 and gained a scholarship to Liverpool University.
At the outbreak of war he joined the forces and went to France with his battalion in 1915. In June last he was recommended for gallant conduct in the field and was awarded the military medal. He was a prominent member of St Bridget's Church, Wavertree."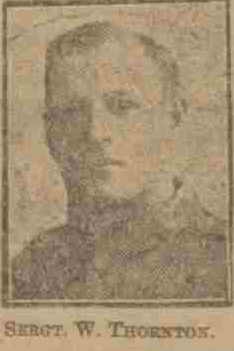 Liverpool Sergeant Walter THORNTON
Liverpool Echo 24th, August 1916
Liverpool Police Bandsman
Mrs W. THORNTON of 24 Gilman Street has received notification of the death of her husband Sergeant Walter THORNTON, the Royal Sussex Regiment, who died of wounds in France. Sergeant W. THORNTON was a much valued member of the Liverpool City Police Band and the police Minstrel Troupe. He had served 12 years with his regiment in India.
Liverpool Echo, 22nd November 1916
LIVERPOOL POLICE LOSSES.
The Head Constable reported, yesterday's meeting of the Liverpool Watch Committee, that ex-Police-constable 167F George T HANKEY has been killed in the Somme fighting. He was single man, and joined the Liverpool Regiment in April 1915, he had been previously reported as missing. This brings the total of deaths in the force to 69.
Liverpool Echo, 27th Nov 1916
Private W. H. KELLY, a member of the Liverpool Constabulary has been killed in action. Before joining the army he had over 2 years service in the Liverpool police, and was a young man of great promise. His only brother John is in the Royal Flying Corps. He is a native of Laxey I.O.M, and leaves behind to mourn his loss a widowed mother and six sisters. The death of Police-constable W. H. Kelly brings the list of police who have given their lives for their country to over seventy in number.
Liverpool Echo 27th, November 1916
Another Liverpool P.C Killed
The death in action in France is announced of Lance Corporal D. A. EMBERTON, K.L.R, aged 22 years. His father was a well known Liverpool police sergeant, who has now retired to Welshpool, after 32 years service. Previous to the war Lance Corporal EMBERTON was an apprentice with Mr T. G. BOND, valuer and auctioneer, Liverpool. In the athletic field he won prizes at school and at the Liverpool Police sports. At 18 he was appointed captain of the Bedford Football Club, Walton, during the two years he held that position the team won the League championship. A brother is serving in France
Liverpool Echo 10 September 1917
Liverpool constable wounded
Gunner J. DOWNEY R.G.A, was wounded in the leg on July 15th, he is at present in the Military Hospital Eastleigh, Hants, and is progressing favourably. Before joining the army he was a Liverpool police constable and well known in B. Division.
Liverpool Echo, 19th December 1917
Ex-City constable killed
News has been received that George H. WHITELAW an ex member of the Liverpool Police force has been killed at the front. He became a member of the Liverpool Police in 1911, early in 1914 he resigned and went to Canada where he joined the Ottawa police. He eventually joined the Canadian Highlanders and went to France. He was home on leave recently and called at Liverpool. He had only been back in the trenches 10 days when he made the supreme sacrifice. He was the only son of Mr and Mrs WHITELAW, Marchclough, Jedburgh, Scotland, and was 29 years of age.
Liverpool Echo 26 October 1918
City Constable killed
Corporal J. DONOVAN, M.M, who was a constable in the Liverpool force, has been killed in action. He joined up at the outbreak of war, and has passed through a series of heavy engagements without being wounded. He was a familiar figure in the city, carrying out his duties there for many years. He lived at 121 Empress Rd, Kensington and leaves a widow and four children.
© 2013 all rights reserved