Evening Express, March 17th, 1943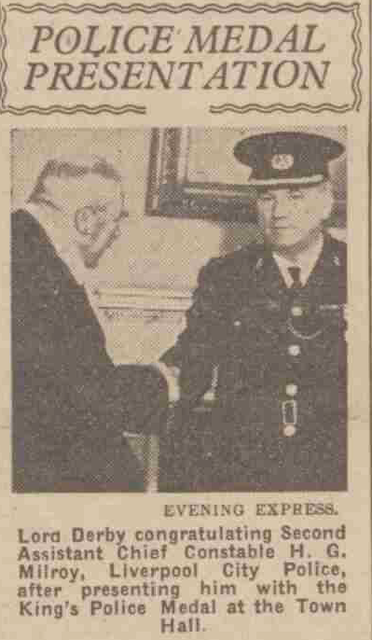 Police Medal presentation
Lord Derby congratulating Assistant Chief Constable H. G. MILROY, Liverpool City Police, after presenting him with the Kings Police Medal at the Town Hall.
-----
Evening Express, Jan 10th, 1945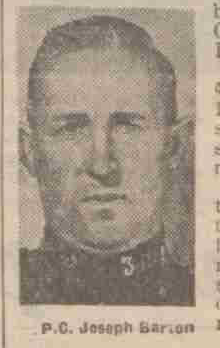 B.E.M, For Rescue for City Constable
Police Constable Joseph BARTON of Liverpool City Police was gazetted last night for the award of the B.E.M, for rescuing an old man from a house on fire in Rathbone Place, Great George St, Liverpool.
PC. BARTON is 42, and has more than 18 years police service, and resides in Kintore Rd, Cressington.
He crawled from the 1st floor to the 2nd floor to find a 74 year old man lying unconscious on the floor of his blazing bedroom. Though affected by the dense smoke he dragged the man out and got him to the first floor landing. There Police Sergeant PATON assisted him.
The citation says, The constable showed courage and devotion to duty.
--------
Evening Express Oct 18th, 1945
Two Merseyside sailors were among many Servicemen who received decorations at the recent Buckingham Palace investiture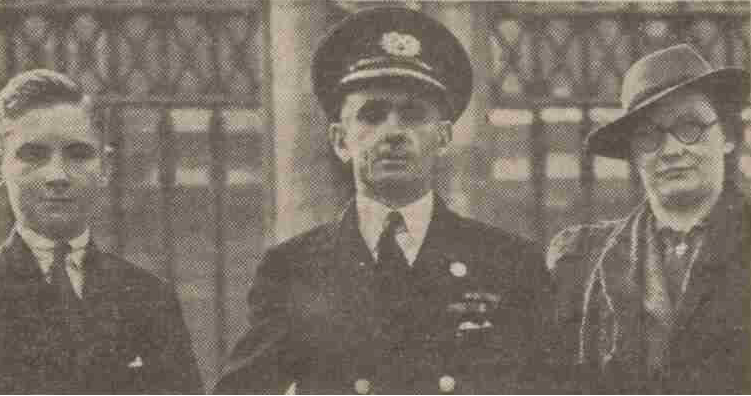 Captain W. J. FRANCIS
Captain W. J. FRANCIS, with his wife and son received the M.B.E. Their home is in Water St, Liverpool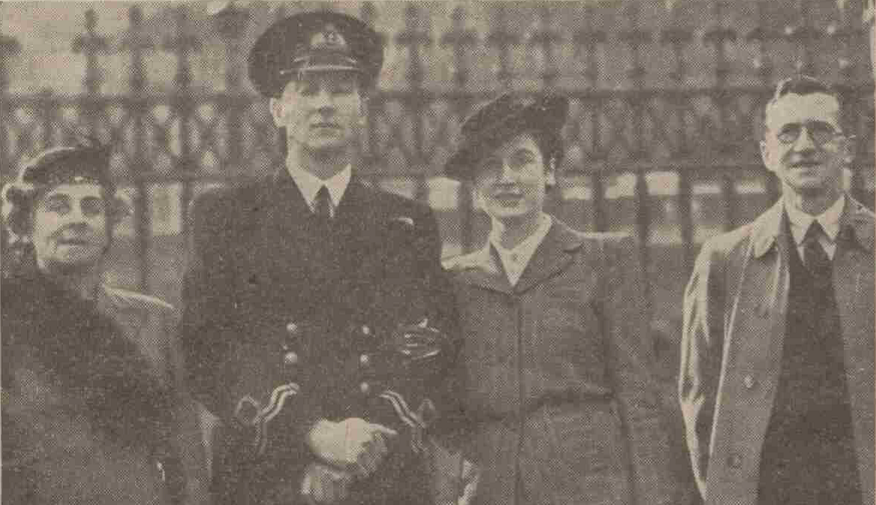 Lieut A. WILSON, R.N.V.R
Lieut A. WILSON, R.N.V.R, of Woodchurch Rd, Oxton Birkenhead, with his wife, mother and father, he received the M.B.E.
MAIN PAGE
© 2016 All Rights Reserved